Roger Oates are the designers and makers of uniquely striped flatweave runners, rugs and floor coverings. They were first produced over 30 years ago and now with over 100 individual designs to choose from all in natural fibres, you can create a statement bespoke floor covering that will compliment your home. You can choose from the stylish bold stripe with herringbone detailing, create a look with stripes within stripes, or perhaps you would prefer a more neutral palette.
These extraordinary rugs and runners are made from British wool, spun and dyed in Yorkshire and finished off by hand in the Herefordshire workshop. The whole process takes place in the UK and is thoroughly checked by hand before leaving for its new home.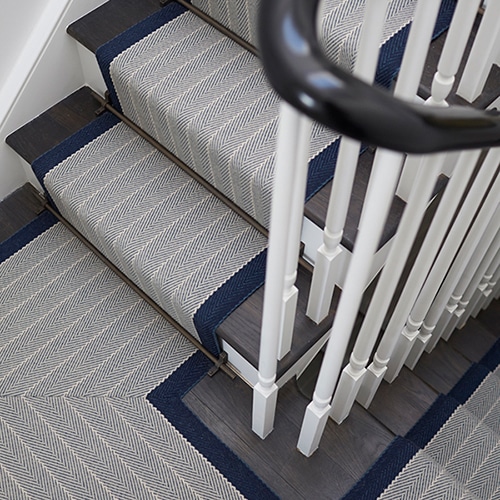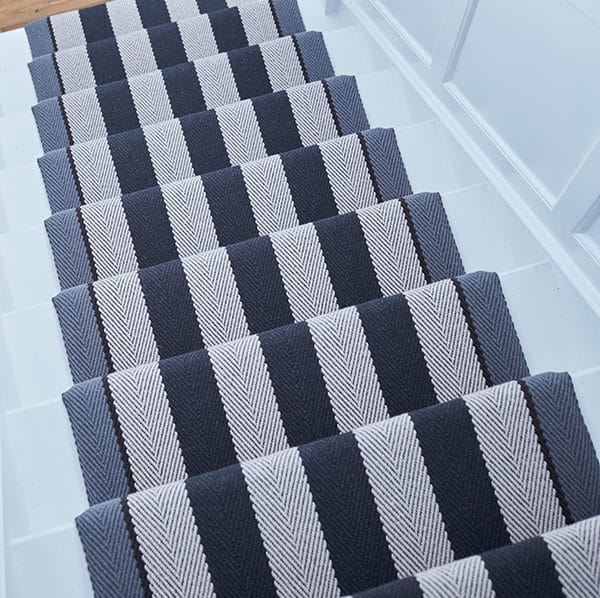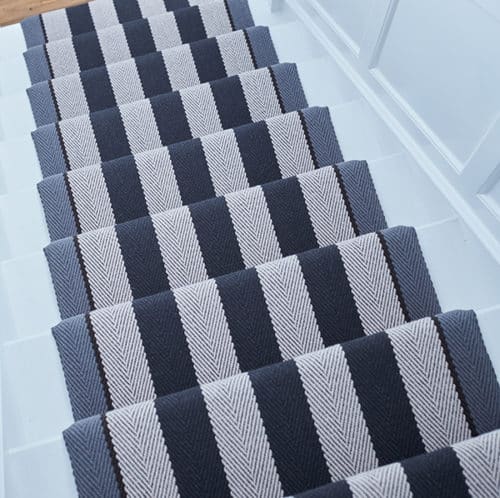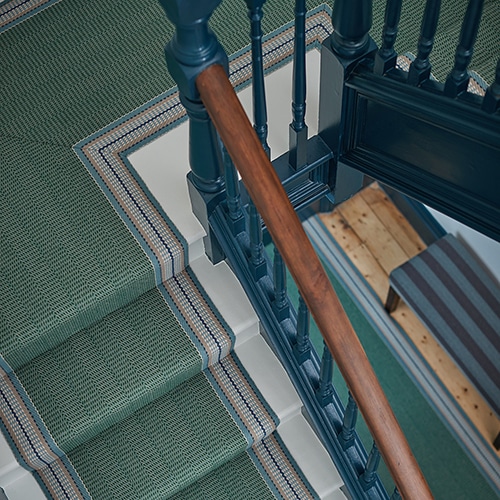 Runners
The 100% wool flatweave runners add the perfect welcoming touch to your hallway and stairs. The combination of the nature of the weave adding suppleness and skilled installers means that they can be fitted on almost any staircase - straight or winding. Mitres allow the runners to change direction on stairs and landings if required. When it comes to landings, the flatweave can be hand joined to create a wall to wall area. For an elegant finish to your stair runner, stair rods can be added and coordinated with other metalwork throughout the home.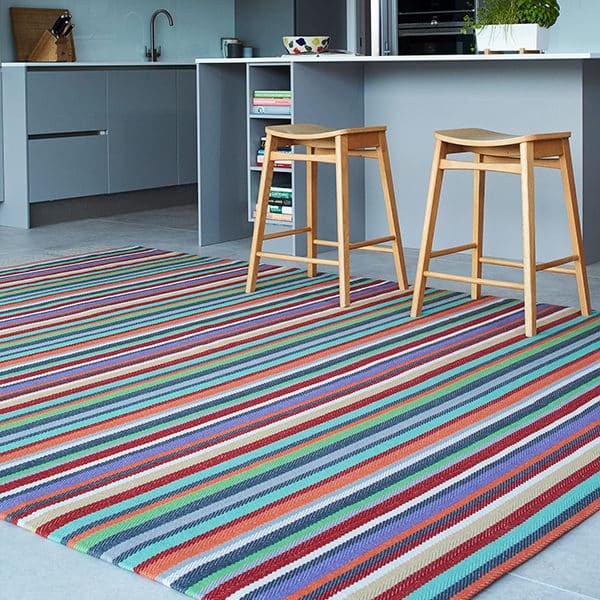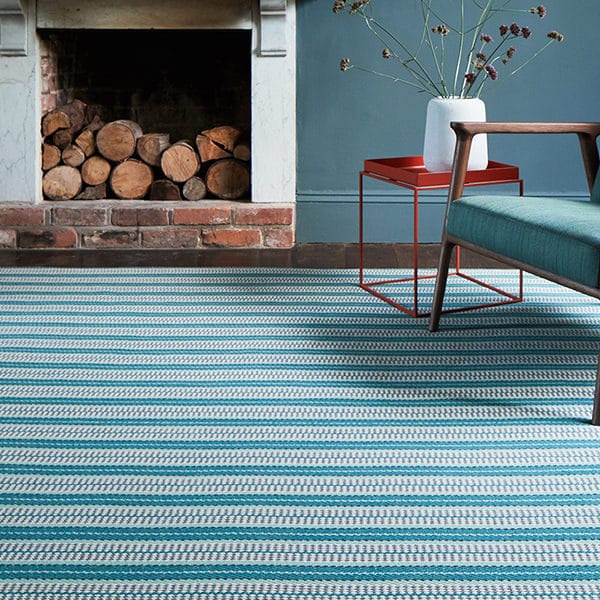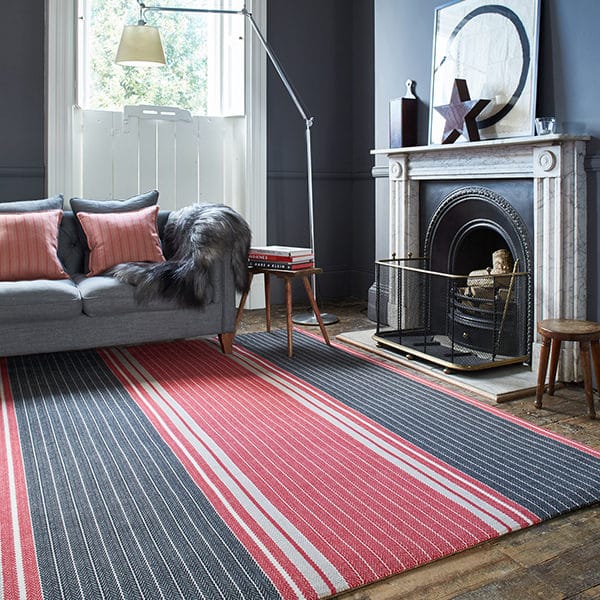 Rugs
Adding a rug to a room can soften and zone areas throughout your home, by creating colour, texture and warmth. Each of the rugs and runners from Roger Oates are made to order and are masterfully sewn by a skilled team. Each design can be customised to your specific requirements, using different colourways, design combinations and sizes. Borders, available in different colourways add to the bespoke creations. Also, available are the Tapis d'Avignon felted wool rugs. Also, made to order from individual geometric shapes joined with a decorative stitch.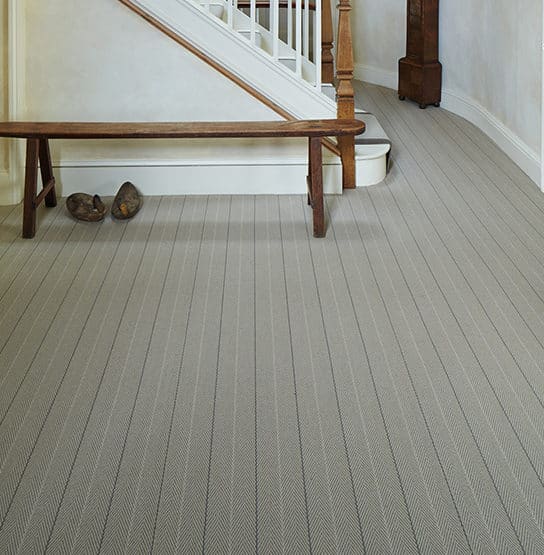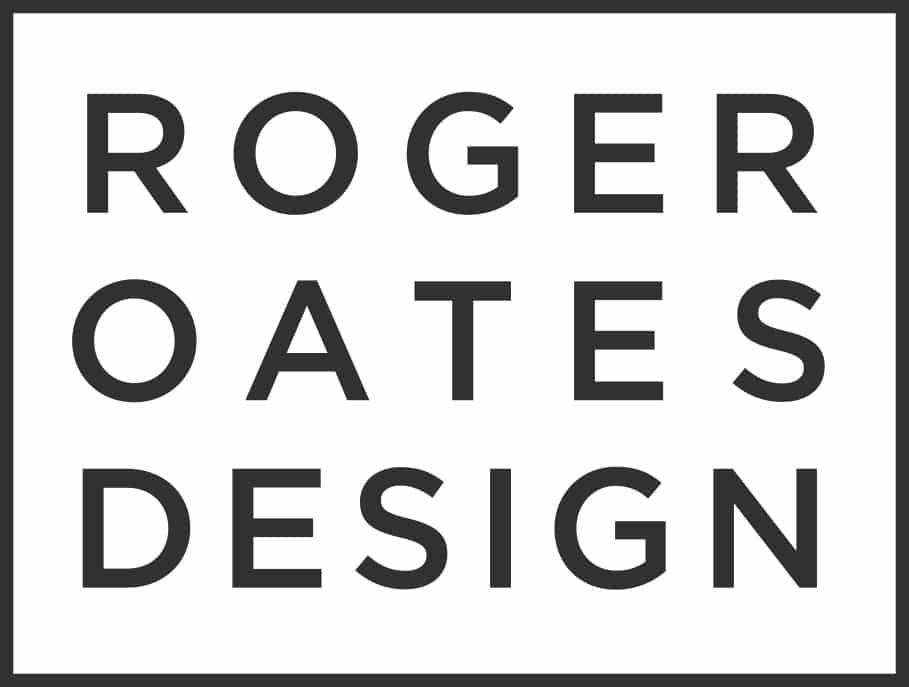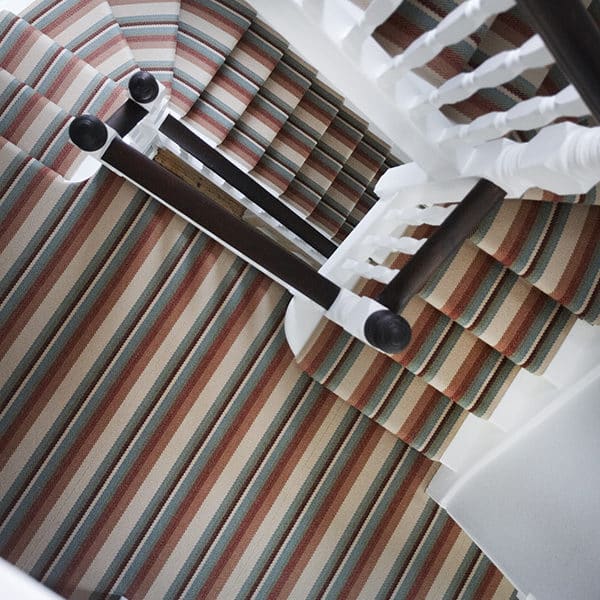 Wall to Wall
The wall to wall flatweave floor coverings are made up from multiple widths of the runners and are hand sewn together. The seam is flat and hidden within the stripes of the design. The natural woven edges and stripe patterns allows the flatweave to be an ideal option to create wall to wall areas. The stripes can add the effect of length or width to a room, depending on how it is fitted.