Our homes are our personal sanctuaries, even more so during the current situation we are living in. It is a place of peace, calm and tranquility. While spending so much more time in our homes we have been conjuring up decorating ideas, finishing off those decorating jobs we have been meaning to get around to and wanting to progress on to other tasks around the home that we have been eagerly waiting to begin.
If choosing new window dressings such as blinds, is the one task you are wanting to tick off the list but have no idea what to choose or where to start, then we can help you.
There is no doubt that there are so many options available for window blinds, it can be daunting choosing the correct style, fabric and colour for each room. So, sit back and relax while we take you through some of the options, helping you to move forward with your design choice.
Roman Blinds have become increasingly popular. They are the ultimate in style and sophistication. They provide a soft, dreamy and luxurious feel to a room. They sit neatly folded allowing you to show as much of the fabric as you wish, and once closed fully add a cosy, stylish feel. They are suitable for most rooms and can be made up from most fabrics. Although, it is not advisable to use linen in an environment where there is moisture, such as bathroom and kitchens. There are an array of fabric patterns and textures available for Roman Blinds, you will be spoilt for choice, but we can help narrow down your choices to suit the colour scheme and desired feel of each room.
A Roller Blind is a little more formal looking, they are the simplest way to transform a room but are very stylish as well as practical. Suitable for any room in the house, with blackout or dim out options for bedrooms, wipe able fabrics for kitchens or bathrooms and UV proof fabrics for conservatories. They can be motorised and set up to your smart home systems, while being practically maintenance free. There are a vast selection of colours, patterns and trims if required, to choose from, so you can design your blind to your own specific design ideas.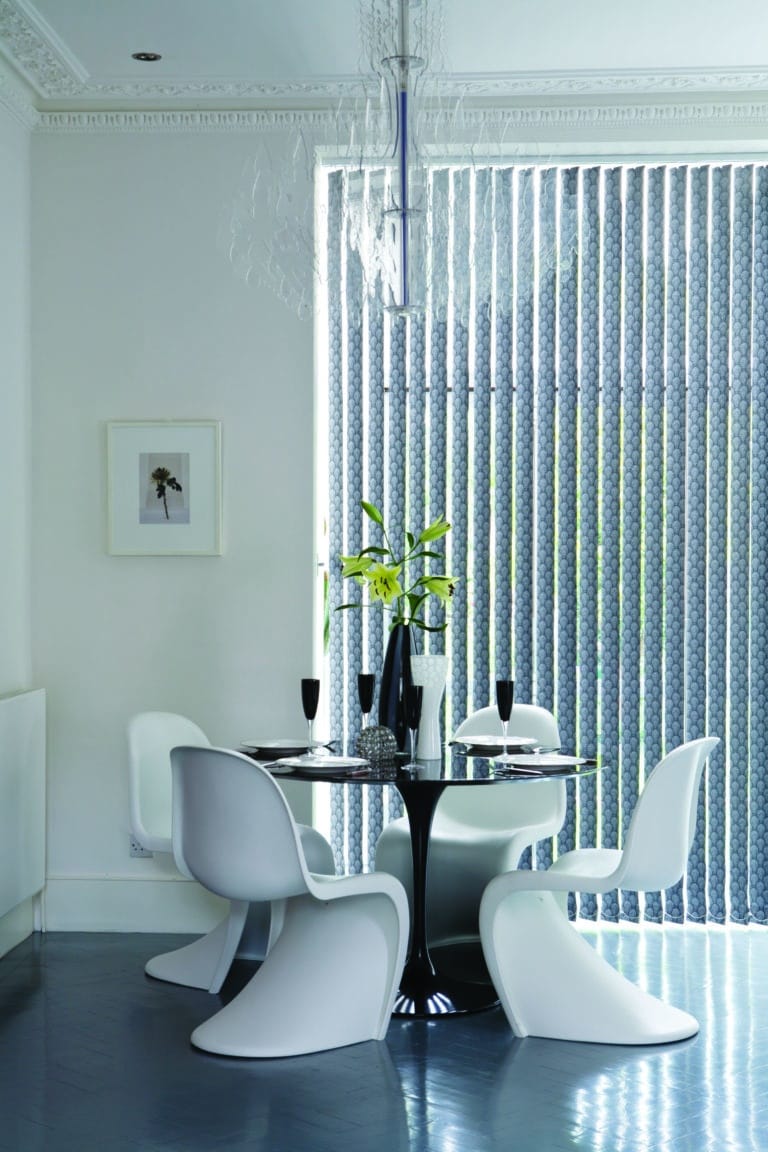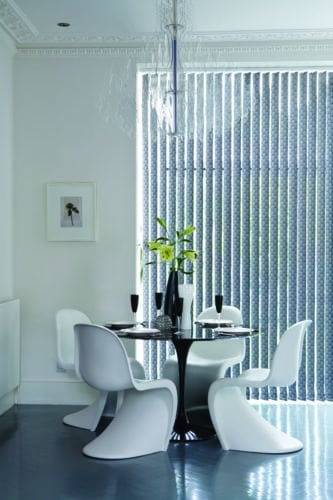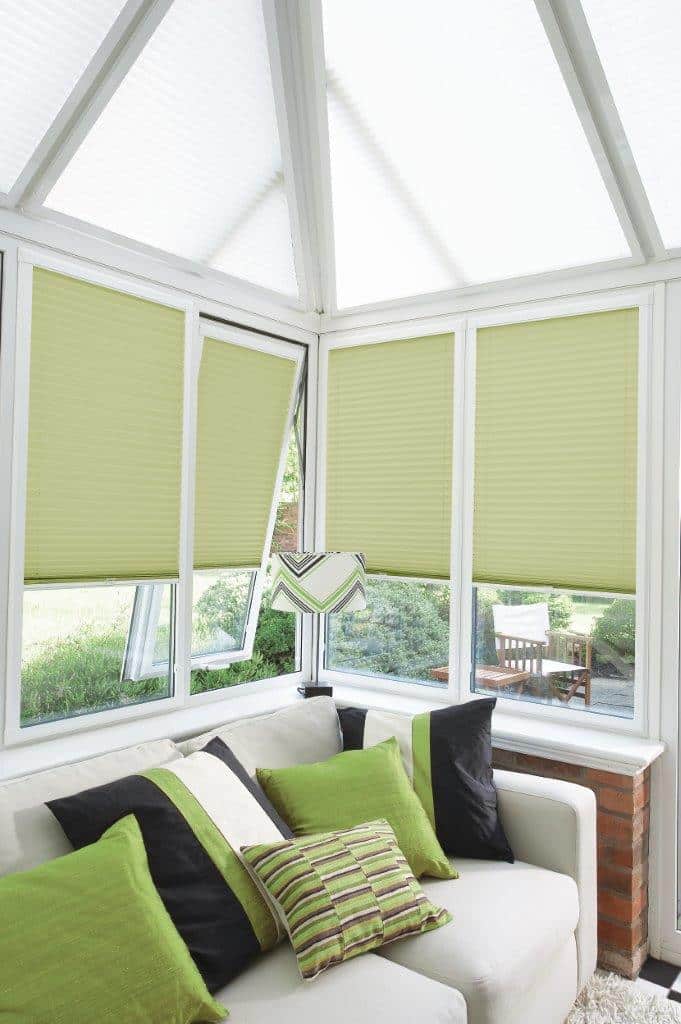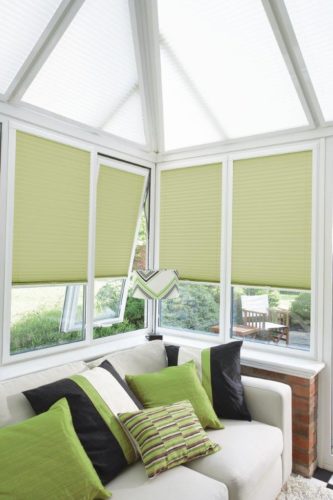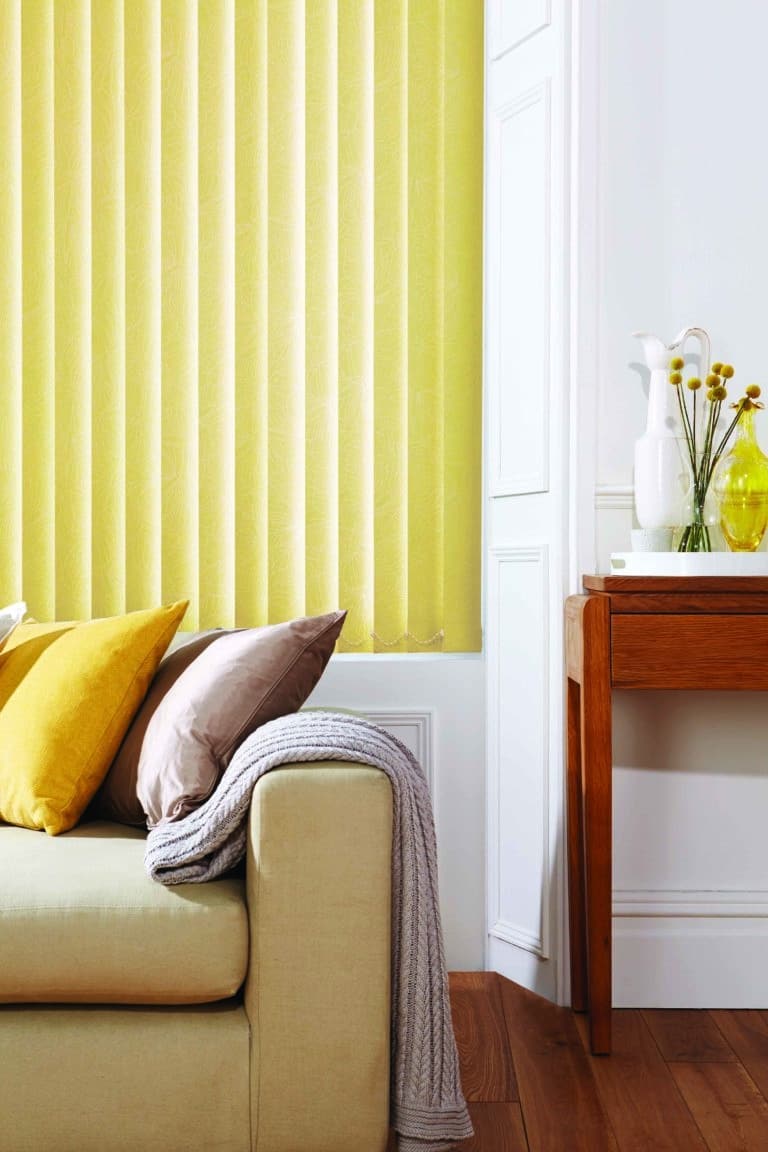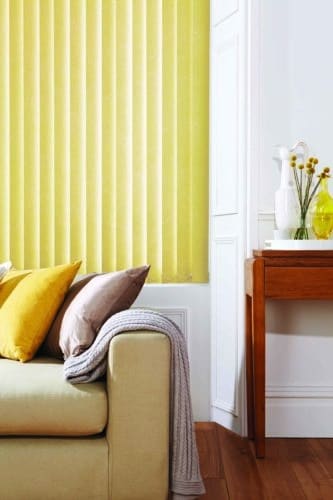 The same applies for Vertical Blinds, which have come along way from being used in just office spaces. They have become a favourite with many homeowners and are mostly used in Living Room spaces and are especially good for large windows and doors. They are fully functional, using the tilt and turn option or fully closed and open. Available in plain and patterned fabrics with the option of sewn in weights, so no need for the chain to hold them in place.
Have you heard of the Perfect Fit Blind? These blinds are measured and installed into the frame of the window, which provides a fuss free and contemporary finish. They are ideal for conservatories, or doors, avoiding the blind to hang loosely and clatter on each use of the door. The installation is a simple process and there is no need for drilling into surrounding window frames. Available in wood, metal and roller blind options.
The other alternative you could consider is a Venetian Blind. If you have ever considered shutters but these are not within your budgetary requirements, then a Venetian Blind will offer a similar look, but are a more cost-effective alternative. They come in a variety of wood finishes and colours to suit the room and colour frame of the windows. Versatile too, as they can be placed in any room and like the Vertical Blind offer tilt and turn movements for privacy and shade.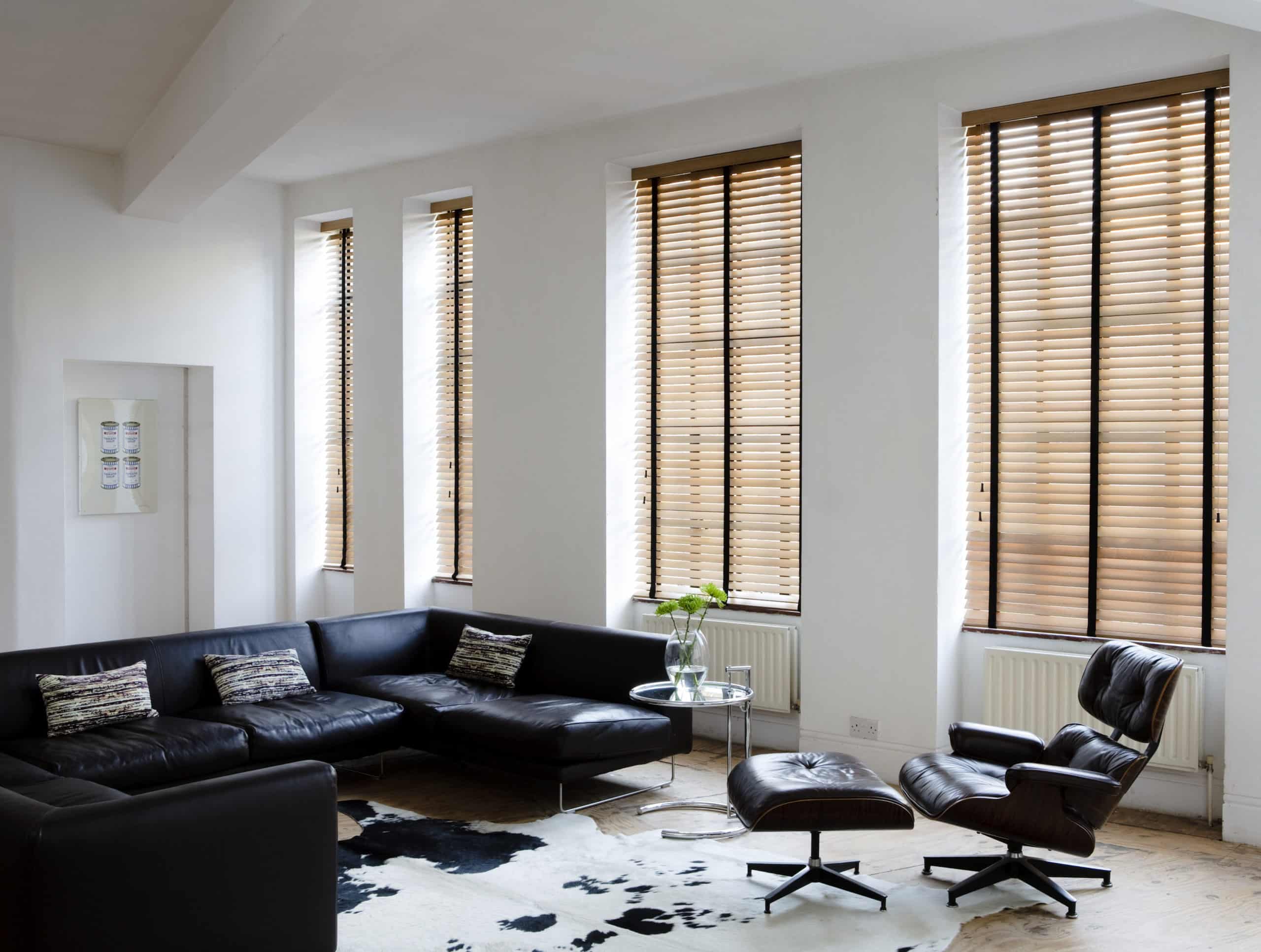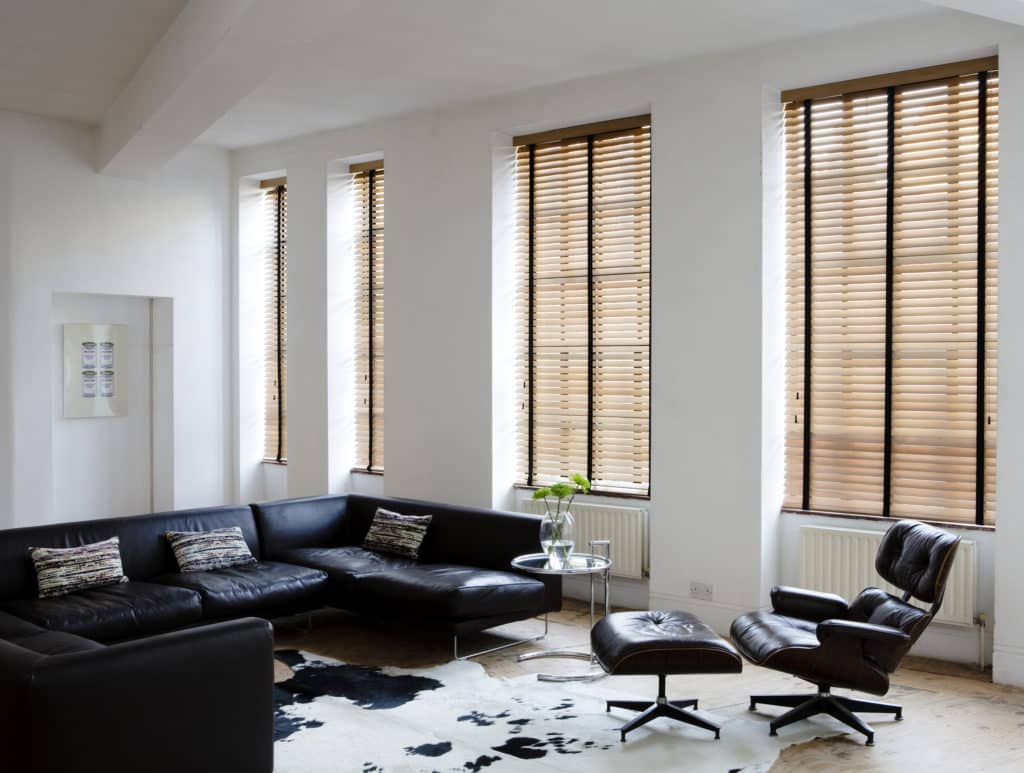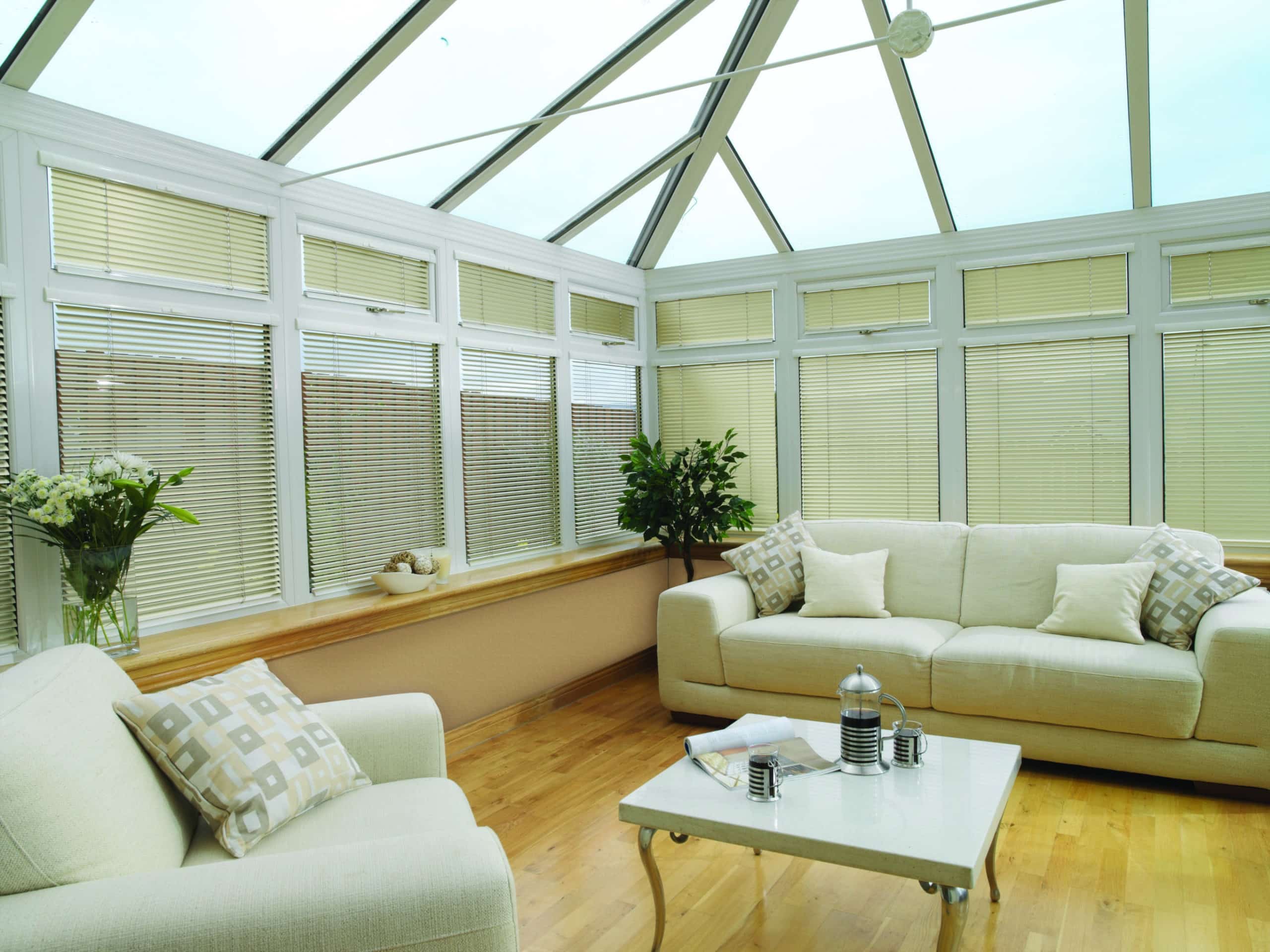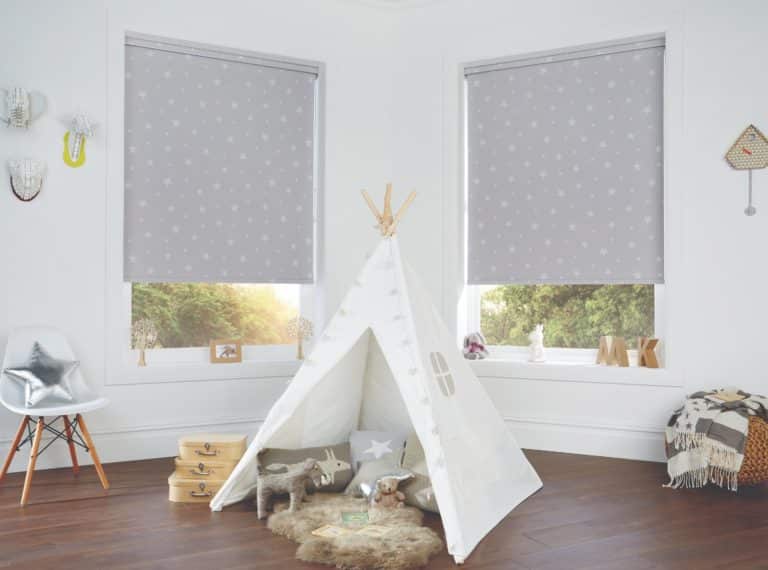 Have we helped with your decision of which blind would most suit the room and the look you are wanting to achieve? It is important to think of what you need from your new window dressing, ensuring you make the right choice, realising that each room has a different functionality. With the added help of our input on fabric choices you will be well on your way to creating the desired look as well as ticking that task from your to do list.