Natural stone is the go-to flooring for both durability and style. It is attainable in simply beautiful colours and materials. With polished and honed finishes for chic contemporary looks, or tumbled edges and mixed tile sizes for something a little more traditional.
The soft pastels shades of Limestone, cool greys and black of Slate, or the luxury of Marble, natural stone really is the way to express your design ideas.  Many or our stone collection can be used for both interior & exterior spaces. This allows you to join the inside and outside spaces with the same flooring. This effect is very popular using bi folding doors to really open up living spaces in the summer months.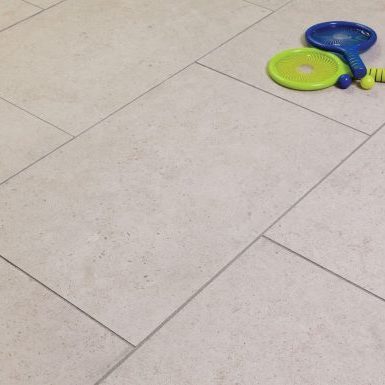 Limestone
Limestone is a stone predominantly used for flooring & wall tiles. It can give a subtle modern look without the opulence of marble. Choose between honed or polished finish for a contemporary look, or a tumbled finish for an authentic flag stone appearance.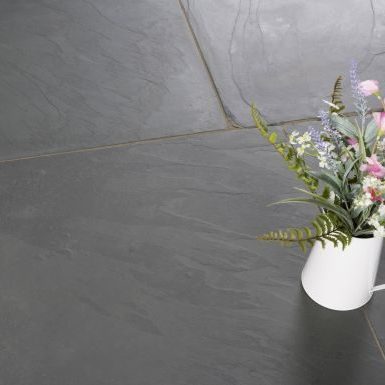 Slate
Traditionally used for flooring, slate can bridge the gap between traditional and contemporary like no other material. The signature darker colour palete, with its texture and tone, makes it very easy to tell the real thing from its synthetic counterparts.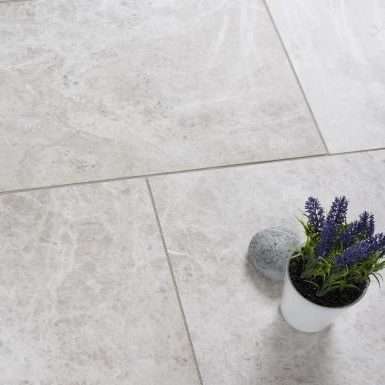 Marble
Marble is a timeless and classic stone that is always linked with luxury & elegance. Almost always being found in a polished, high shine form, it can also be supplied in a honed finish making it more practical in wet areas without compromising on design.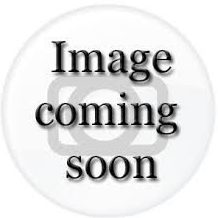 Granite
This extremely hard wearing material lends itself to a vast array of applications. Granite is available in many finishes and can take an excessively high buff. Although many colours can be found, the most popular are from light grey to black.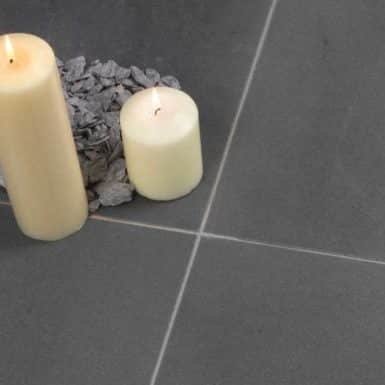 Basalt
Originating from cooled magma, Basalt is an effect of volcanic material. As tiles or paving, it provides a hard wearing and practical surface. Cool, crisp lines are perfect for the modern inside/outside look.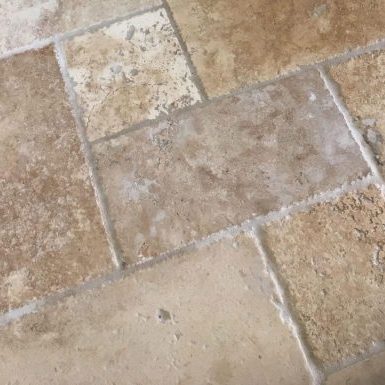 Travertine
Travertine is a very traditional flooring style. Honed and Filled tiles is the most popular finish, making it great for bathrooms & wet rooms. Holes are filled with resin to give a smooth non polished finish. Also available unfilled and with chipped edges to give a rustic appeal.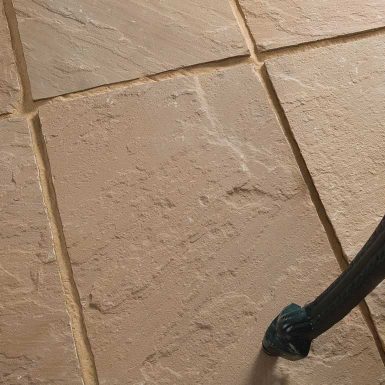 Sandstone
Sandstone is available in an array of colours, finishes and sizes. Sawn sandstone has become increasingly popular over the years to give an ancient building material and modern look and feel. The sandstone tiles are obtainable in hand-finished as well as fully calibrated cuts.