Interior plantation shutters are today's iconic interior design feature. There is simply no better technique for window dressing. Our high quality shutters are made from bass wood, and there are also Poly-Vinyl Shutters available for wet and damp areas such as bathrooms. Ever so popular wooden shutters are very sleek but also a very practical product – which also have a tilt and turn, as well as fully open of close options. Shutters are a perfect way to dress your windows to welcome in light in a modern and charming style.
Created from the finest Basswood Santa Fe Shutters offer two distinct ranges, Madison, Vermont, whilst the beauty of wood is emulated through our Nevada range of poly-vinyl shutters. The three meticulously crafted ranges are offered across our portfolio of shutter options: full height, tier-on-tier, café style or a track system.
Full Height
Create elegance and a stunning finish with shutters designed to dress the full-height of the window.
The versatility of these Shutters means they can be made to fit many different window shapes.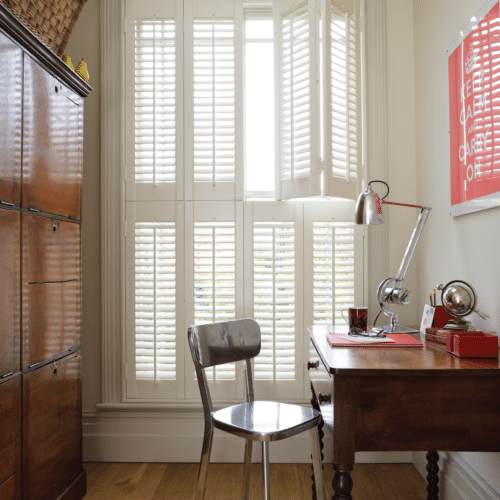 Tier On Tier
Using two sets of shutters, each tier can be operated independently offering complete light control. Tier-on-tier epitomises the look of understated luxury.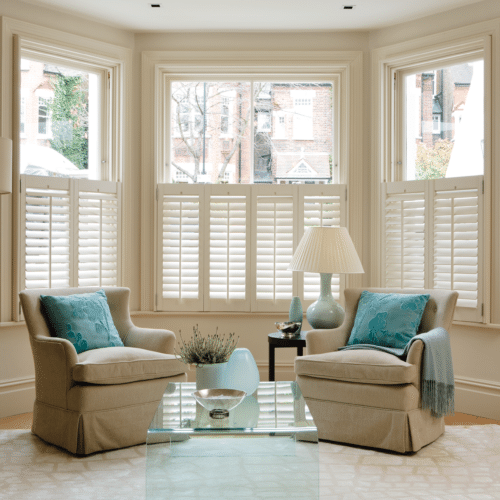 Cafe Style
Ideal for rooms where total privacy is not required, café style shutters are fitted to the lower section of the window, adding an instant continental flavour.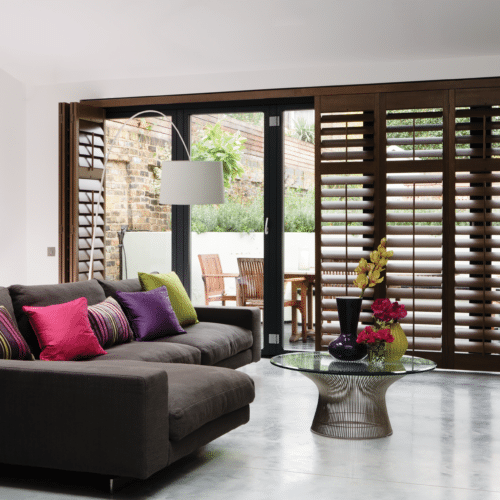 Gliding Track
The perfect solution for large windows, patio doors and room dividers. Shutter panels glide effortlessly across a discreet track system facilitating smooth operation creating the ultimate focal point. There are two track systems available, Bifold & Bipass.