Here's our quick guide to what's available. There are so many options for shutters, so it can be a bit over-whelming when you first start looking, but we've covered some of the essentials below.
Main styles:
Full Height
This option works perfectly for smaller windows that have Georgian bars or more than one pane of glass on the window. The shutters open and close fully with a single panel, but you can still choose multiple panels across the width of the window. Image shown has a decorative mid-rail, the panels open in one, but the tilt rod is in two pieces.
Cafe Style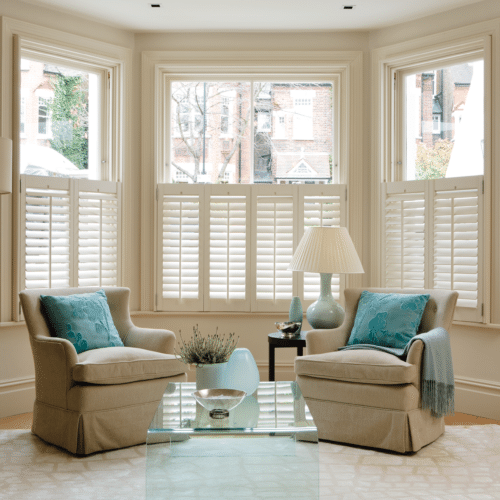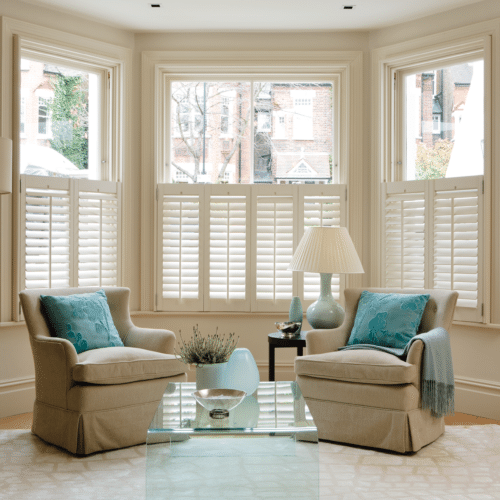 If you live on the main road, where people walk past your windows on a regular basis this can be a great style to choose. It gives you plenty of privacy, as you can leave the shutters closed and just use the tilt and turn option to let some light in. The top of the window will be fully open to let in the maximum amount of light.
Tier on Tier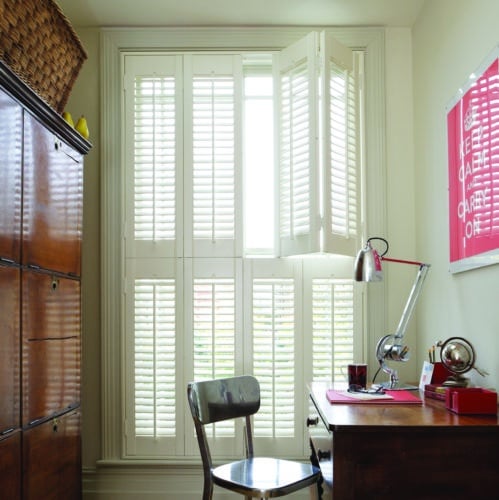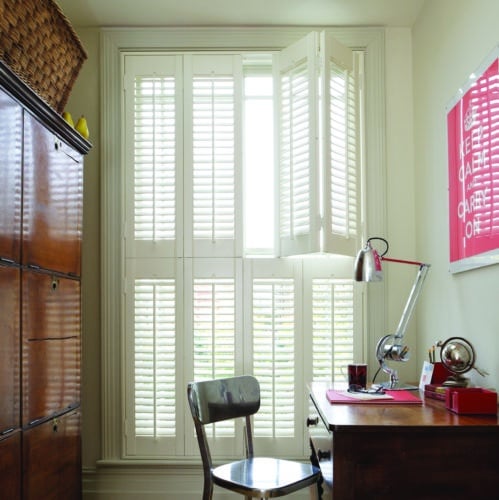 This style of shutter is great for maximum flexibility. The top panels open separately from the bottom panels, plus you have the tilt and turn option too. This allows you to let the light in during the day and cosy up at night. Although the majority of our customers leave the panels closed 90% of the time.
Materials
We supply two main types of shutters, here are the different materials explained below.
Poly-Vinyl Shutters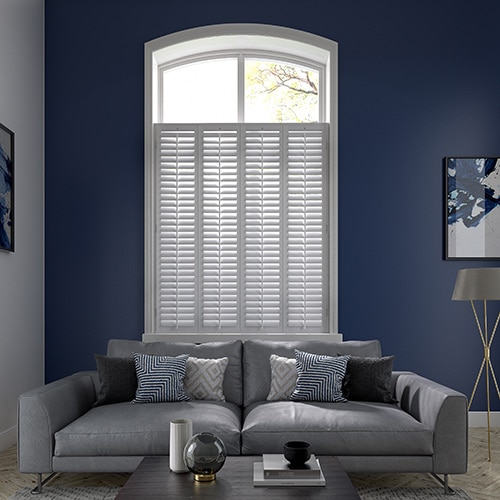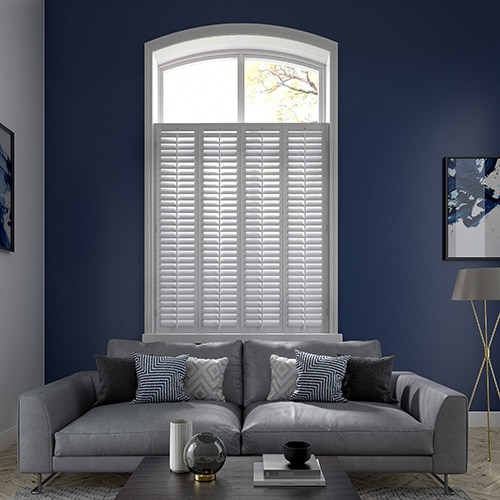 Poly-Vinyl is a popular choice for shutters, and is a perfect option for bathrooms or any areas with moisture. With a 10 year warranty, these shutters are extremely hard wearing, the louvers are also supported with a metal bar running through the centre of them. Available in many versions of white, creams and pale greys, they are both practical and aesthetically pleasing. Avoid dark colours in poly-vinyl, as the material absorbs too much sunlight and damaged the shutters.
Bass Wood Shutters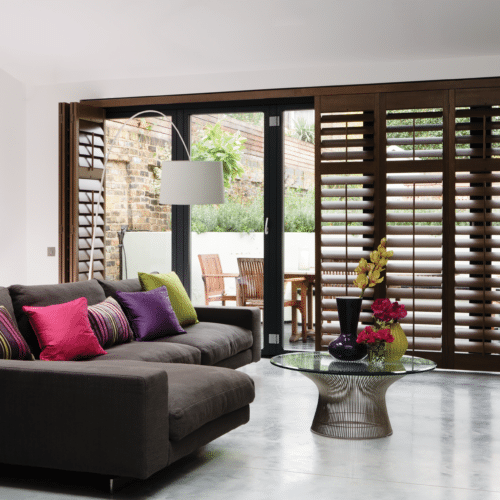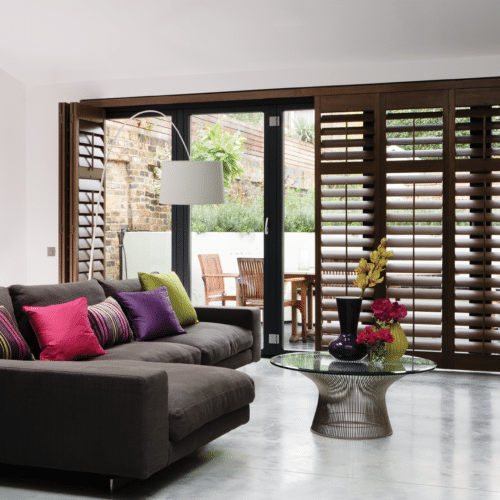 Bass wood will give you the traditional look and feel of plantation shutters, available with a 3 year warranty. There are many colour options available. Sprayed finishes (usually white or an off-white) are made from engineered bass wood. Wood stain finishes are made from a solid bass wood because you will see the wood grain on these. Bass wood is a nice and lightweight wood, making the shutters easier to use and is a high quality wood. These are also available in bespoke, sprayed to order colours.
What to avoid
We recommend avoiding MDF wood in shutters. Any hint of moisture, which is common in bay windows, will get in to the wood, it will expand and your shutters will ruin. MDF is also very heavy, which can cause the shutters to drop on the hinges, which will damage the wood in the long term. Although a cheaper option, we do not supply MDF shutters for these reasons.