Made to measure curtains are similar to a handmade bespoke dress; they are tailored perfectly to your style and required shape.
Read on to find out more advantages of having made to measure curtains..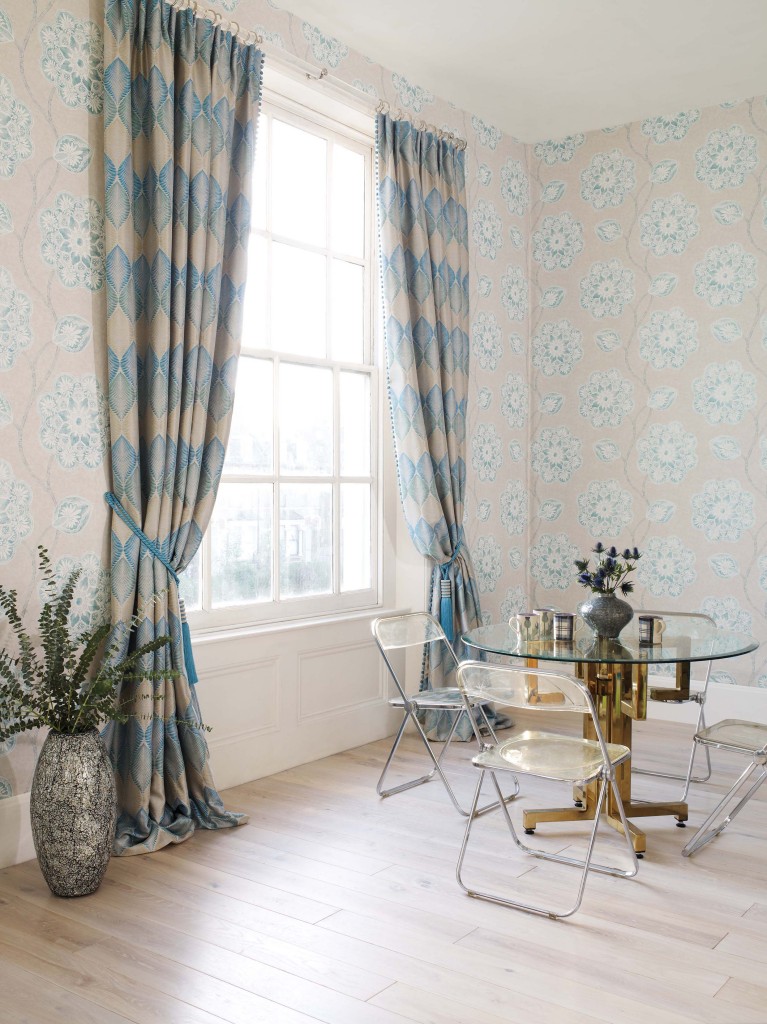 Homes come in all shapes and sizes and thus can often prove tricky when finding ready-made curtains to fit. Whether your design is opulent or understated, your personal style dictates how you want your curtains to look in your room. No matter whether you like plain, patterned, short or long, curtains finish a room completely. So why not spend that little bit extra to buy bespoke made to measure rather than something off the shelf?
Your property maybe bursting with character or be a well-proportioned new home, but ready-made curtains often don't give us our desired finish as they come in inflexible standard sizes. I make sure your curtains work with all your homes quirks; they will be crafted to the length and volume you want and turn your window into a feature.
Have you ever seen a pattern you love or spent hours searching for curtains to match a particular colour. This is where I can turn your vision into reality. I'm a little obsessed when it comes to textiles, I know how a particular fabric will hang and able to advise you what will work best for your home. Often the desired look you are seeking requires a certain type of fabric. I feel so proud when I see a pair of my made-to-measure curtains decorating your home, I love my job!
A couple of weeks ago I was put in touch with a client who immediately said, "I know I can't afford made to measure curtains but I am struggling to find what I am looking for, I need help!" I couldn't let this cry for help go unnoticed and started to talk through what she was looking for. I instantly remembered a gorgeous fabric that would work perfectly; so I made sure the right pattern book was in my car before I set off to meet her. I measured the window and we talked in detail about style and length that would complete her living room. I never want a client to feel under pressure or that they are being sold to, so I always go away to price each project. Before I left I explained that this really was an achievable option and we both agreed that they would look amazing. On receiving the quote, she was shocked at the price as it was far less than she had envisaged and ordered them on the spot.
This client was not uncommon but her struggle for the right curtain is!
Made to measure curtains I like to think are perfectly fitting, lovingly crafted and designed exclusively for you. Made to measure curtains make you and your home feel special just as it should be.
We hope you enjoyed reading; "The advantage of having made to measure curtains"
If you would like to arrange a
FREE

Consultation, please contact us 
We welcome your comments below: –