So you're looking to buy new flooring, but you're already feeling limited because it has to be.. easy to clean because of the kids, or incredibly durable because of the every day use in your business.. sound familiar?
At Emily May Interiors we know how daunting buying flooring can seem, but I'm here to let you know that you are far from limited. With new technology, comes new materials! 
I have narrowed it down to 3 different issues, in order to help you with what flooring will best suit you and your needs.
---
1. PETS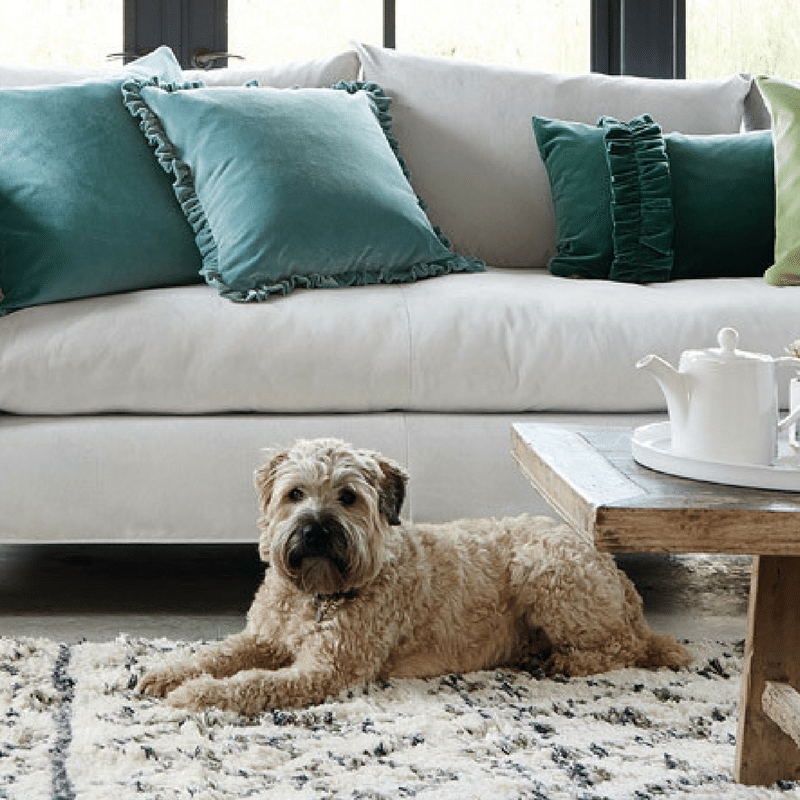 What are the issues?
The main issues for pet owners face is hoovering up fur and cleaning up dirty paws after your pet has been outside.
—
What would we suggest?
For Pet Owners, I would suggest an LVT – Luxury Vinyl Tiles, which although it is a commercial product, you'll soon find out the benefits.
LVT is thinner and more durable, which is perfect for stopping those sharp claws from ruining your floor. It's also amazing for high traffic areas, as well as being very easy to clean. The best collections for residential properties, are "Camaro" and "Colonia" which come in both wood and stone designs.
---
2. CHILDREN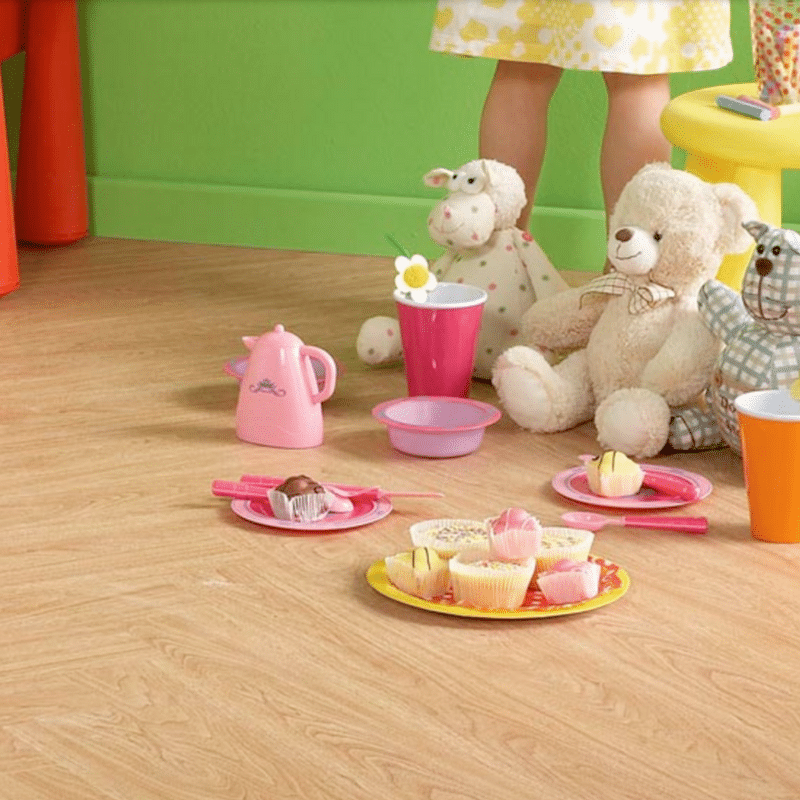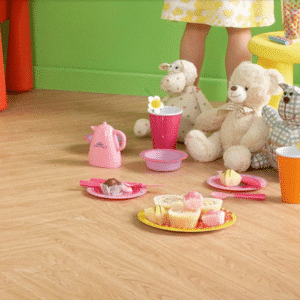 What are the issues?
Children are messy, you are likely to get food, crayons, drinks pretty much anything they get their hands on or feet in will also end up on your floor!
—
What would we suggest?
For Parents, I would suggest either LVT (mentioned above) or a LVS – Luxury Vinyl Sheets.
For parents of toddlers in particular I would suggest Vinyl as it is the cheaper option. It is easy to clean and you can also get them cushioned, which – if they are learning to walk – is great for softening any falls! The other bonuses are that cushioned vinyl is warm under foot, and it reduces impact sound to help minimise noise.
But if you really wanted carpet, don't worry, they're not off the cards, did you know that a lot of them are even bleachable now? It's just a matter of asking!
---
3. COMMERCIAL USE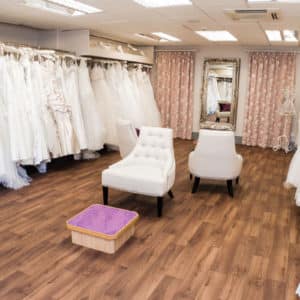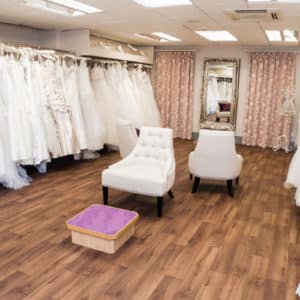 What are the issues?
The main issues commercial properties such as offices or retail face, is the constant use. The flooring must be hard-wearing and durable to withstand every day use.
—
What would we suggest?
For commercial properties, I would suggest using either carpet or LVT flooring.
Carpets are great because they can be cut to any shape, and come in many patterns and designs. Commercial carpets have short loom loops, such as "Tivoli Carpet Planks". They are very hardwearing, and you can also mix and match different colours and patterns, making them not only a practical choice, but also a visually interesting one too!
LVT as you have probably guessed by now is a very practical choice of flooring. There are many different collections available, but are more suitable for a commercial environment as they have been designed for heavy duty areas, such as "Expona Commercial Wood PUR" and "Expona Commercial Stone Effect PUR"